We're working to ensure that eligible patients are able to access their medication by offering affordability programs and individualized assistance to start, stay, and save on SOTYKTU.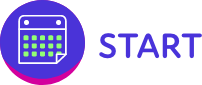 Help to get your patients started on SOTYKTU.
PATIENT AUTHORIZATION AND AGREEMENT (PAA) FORM

Help patients stay on treatment.
Access Template Letters
The access template letters (Formulary Exception, Medical Necessity, Reverification Letter, Appeals) are provided to assist you in helping your appropriate patients gain access to treatment with SOTYKTU.

Assistance to save on treatment